Second Time Around family furniture shop opens in Westgate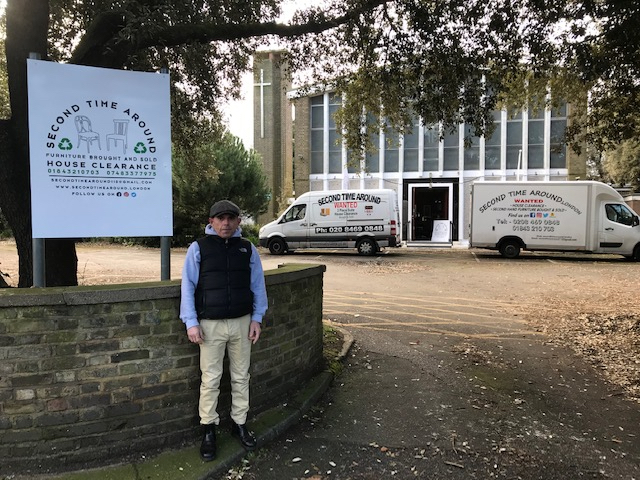 Originally published via Kent Online
A much-loved second hand furniture store in the capital is opening up a brand new premises in Kent this week.
Second Time Around, founded in 1982 in Lewisham, London, is branching out its business and has unveiled a store in Thanet.
The 10,000 sq ft shop, situated in the former St Peter's Catholic Church, on Canterbury Road, Westgate, offers a litany of chairs, desks, chest of drawers and bookshelves.
However, not content with living off customers perusing in person, the owner has decided to embrace the digital world and sell the products online too.
Billy Granger, of Lindenthorpe Road, Broadstairs, has been in the family business all his life, and is excited to start this brand new chapter on the coast.
The 53-year-old said: "The millennials don't go out shopping anymore, they just look at pictures and buy things online.
"We started about two years ago in London and its growing annually; I think last year it grew to 15%.
"This year, we're expecting about 24% and then after that, hopefully will be 50-60% as time goes on."
Embracing the changing times is not a new thing for the family business.
The original store First Time Around was based in Deptford High Street, before moving to Lewisham Way in 1988 where it was branded Second Time Around.
Mr Granger's father was known in the area for being the person to go to for a bargain.
Since then, the company built up a reputation in south London as a cost effective way of furnishing homes.
"We've lived in a throwaway society for so long now and I think times are changing…"
Mr Granger said a lot of the customers in the London branch are students and landlords who rent out student accommodation.
He hopes his new store in Westgate will be a hit with people studying as well as those on the coast looking to furnish their homes on the cheap.
He said: "There are a lot of second homes and holiday homes, and there are a lot of students in Canterbury.
"We've got everything that you need to furnish your home basically, on a budget.
"There are also a few people down here that are not affluent, so we're thinking we can tap into that and maybe help the less fortunate people."
The business is hoping to serve people across the county, in Thanet, Canterbury, Faversham, Herne Bay and Whitstable.
As well as offering up a good bargain, Mr Granger said the business helps promote the idea of repurposing items rather than just throwing them away.
He said: "We've lived in a throwaway society for so long now and I think times are changing.
"I'm seeing people doing a lot of upcycling. They'll buy a piece of furniture for around £50, paint the drawers, stick on some new handles, and before you know it you've got a £50 chest of drawers worth £250."
Second Time Around will also be offering free delivery of its furniture for customers who live in a 2 mile radius of the store.
The shop will be open every week Monday to Friday from 9am to 5.30pm.