Established in 1982, Second Time Around is a family-run business in London selling second-hand items. Most of our stock is acquired from house clearances and estate sales in support of our belief that timeless furniture should be used and enjoyed again and again. We sell only those items we believe are of excellent quality and can be used for a long period of time.
Looking for some items for your home decor project?  We are confident that a visit to our Online Marketplace or one of our two locations around London will result in you finding the next perfect furniture piece for your home or office.
At Second Time Around, we have almost 40 years of experience buying and selling furniture throughout London. From from washing machines and ovens to oak wood dining tables and bookshelves, we offer a wide variety of quality goods.  Check back often as our inventory is refreshed often. 
In addition to selling quality pre-owned goods, we also offer home and office clearance services. All of our clearance work is fully insured and guaranteed. Our skilled team can help you remove, recycle or dispose of unwanted items including appliances and furniture.
Looking to get rid of your old household items? We can purchase them from you at a great price.
For more information about our services and who we are contact us here or drop in to one of our locations.  Check back often as our inventory is refreshed regularly!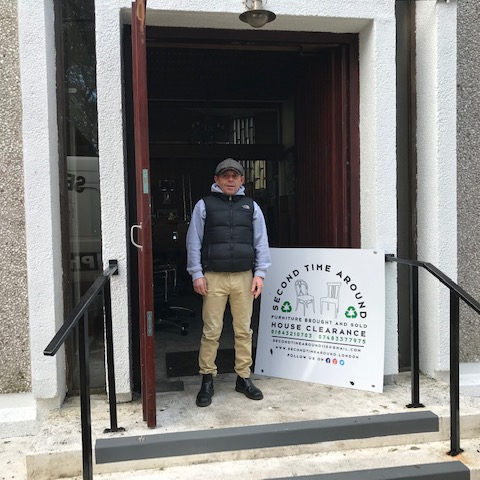 Billy Granger | Proprietor
*Terms & Conditions: We offer a 6-month guarantee for all electrical and gas appliances.
*Deliveries:  We offer a free delivery service within a 2-mile radius of the shops in London SE14 and Thanet CT8.